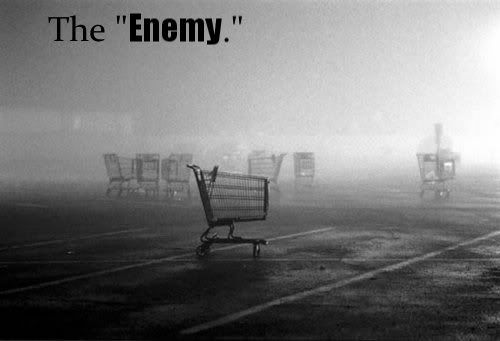 Image courtesy CityFood Magazine
~PDR.
Paintless Dent Repair.
What exactly
is
it and how can it be your best kept secret for keeping your
"cool"
?
~Contrary to popular myths, PDR technicians
do not
use dry ice, suction, magnets, or
magic tricks
to remove dents. Instead they access the backside of the dent and use specially made rods, bars and picks to carefully massage it out.
Those
"do-it-yourself, As Seen on TV"
kits will
NOT
work. Would you perform a root canal on yourself?"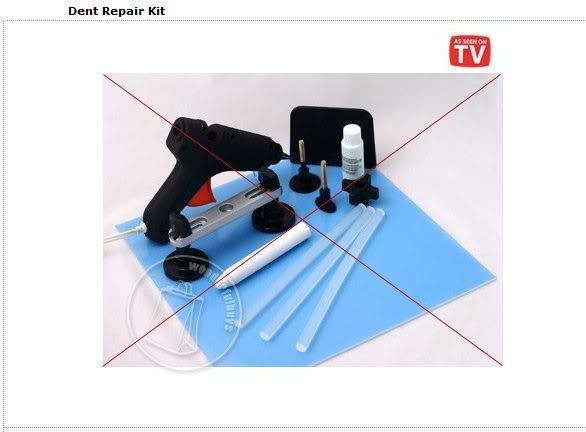 Good PDR takes a trained professional who truly understands vehicles, is willing to work patiently, and has a good eye. There's no banging, hammering, or rushed work done at a professional PDR establishment.
~Which brings us to the "
Dent Gypsies.
" You've all seen them. After the first good hail storm they've set up camp at every vacant lot and corner.
Now, not all hail chasers do bad work. Some are legitimately good techs who just enjoy "the chase." On the other hand, a great deal of these guys are in it for the quick money. They rush through as many cars as quickly as possible and then head on out of town. They're often in too big of a hurry to take the time to correctly access a dent and use questionable techniques like drilling.
And how can their work have any guarantee when they'll be in a new town or even a new state next week?
~It's the "
Dent Gypsies
" who've given PDR a bad name when in actuality it's one of the best-kept secrets in the automotive industry.
~Paintless Dent Repair was first developed in the 1940's on the assembly line of Mercedes Benz in Stuttgart, Germany. Line workers noticed dents and dings on panels created during manufacturing and a process was created to massage them out. These early techs were known as "ding men."
~PDR made it's way to the United States in the 1980s. And while it took a little while to gain its foothold as an industry recognized process, it's now actually one of the favorite repair methods of car manufacturers and insurance companies alike. Today's vehicles have contributed to the success of PDR. Thinner metal and better quality, more flexible paints allow technicians to restore the vehicle to like-new condition without cracking paint or leaving marks.
~So, honestly, what can PDR do for you?
The answer: quite a lot.
~Your vehicle is one of your biggest investments.
Do you remember when you first drove off the lot in your new "baby?" You were determined to keep it in the best condition possible.
*You made your spouse take off those muddy shoes.
*You parked at the end of the aisle.
*You even promised up and down that there would be
no eating
in this car!!
You're all smiling now, aren't you?
We all know what happens. One spill. One stain. One door ding, and it all starts to go down hill.
But the great news is that with a little care and attention your beloved car can be returned to like-new condition.
**You take your vehicle in to have the engine serviced. You get your oil changed regularly. You even have a detailed cleaning job done.
And now, PDR can be just one more tool in your pocket.**
It's quick; most dents can be fixed while you wait.
Compare that to several days in a body shop.
It's inexpensive.
PDR is up to 70% cheaper than traditional body work.
It actually increases the value of your vehicle!
~Think of that! Simply getting the dents removed on your car will allow you to make more money when you re-sale. And if you're leasing you have even more reason to love PDR. Wave good-bye to all of those pesky end-of-lease fees that will come if your vehicle has dents and dings.
~The most important thing about PDR is that it is the
ONLY
process that removes dents while maintaining the original finish of the vehicle. There's no putty, fillers, or paint that can crack, chip or need to be re-painted.
***And should you have a day when your car gets major damage from a hail storm you'll be so glad that you know about PDR. Your PDR tech can work directly with the insurance company so that the process is quick, easy, and painless.****
So......
If you've followed along with us this far we think there should be something in it for you.
For one, you're a lot smarter than most people now. It's estimated that only 20% of people are aware that dents can be removed without painting.
But we're also going too offer you a little secret coupon code simply as a "thank you" for taking the time to learn a little more about what we do.
All you have to do is give us a call (405) 245-8596 or stop by our shop at 2019 South Division in Guthrie,
drop our secret word
"Mercedes,"
and we'll give you 10% off your repair. (Offer good until April 30th, 2010.) And feel free to pass the news on to your friends.
**Sweet deal!**